Coming September 20th, 2016 – BLOOD RED KISS, an anthology featuring Forsaken by Night (A MoonBound Clan novella,) Dark Swan (an Alien Huntress novella), and an updated and revised Immortals After Dark novella, The Warlord Wants Forever, by Kresley Cole with exclusive IAD bonus content!



Forsaken by Night


An exiled warrior…
Lobo, one of the most powerful vampire skinwalkers to ever exist, has been in exile for decades following a violation that got him booted from MoonBound Clan. He's lived a life of loneliness, his bleak existence made bearable only by the friendship of a wolf he saved many years ago.
A vampire stuck in the wrong body…
Tehya has spent the last twelve years as a wolf, unable to turn herself back into a vampire after a shift gone wrong. She formed a bond with Lobo, but unable to tell him who she really is, she has been reduced to being his pet. Woof.
A nearly fatal gunshot…
Changes everything. Suddenly, Lobo must do the forbidden to sneak inside MoonBound and get his beloved wolf the care she needs to survive. But Tehya shocks everyone, even herself, when she wakes up in the vampire body she hasn't seen in over a decade. She and Lobo explore their new relationship, their powerful bond becoming even stronger. But her transformation comes at a price…a price that might cost Lobo his life...



Dark Swan


An experiment gone horribly wrong
Lilica Swan is neither human nor otherworlder. One of three girls created in a lab, she's the best—and worst—of both. When a vision of the future shows her eldest sister being gunned down, she's determined to save the girl…even if it means killing the man destined to pull the trigger.
A powerful and seductive hybrid who won't be deterred
Alien Investigation and Removal superagent Dallas Gutierrez is both human and alien himself. His mission? To destroy an evil alien queen who can turn humans into sex-zombies. When the queen's sister is captured, he decides to use the unusual beauty as bait…but he is unprepared for the blistering surge of desire only Lilica can elicit.
An insatiable need they cannot deny
Dallas is caught between duty and desire and knows choosing one will end the other. Can he betray the woman who now holds his heart in her hands?.
MY THOUGHTS
We have a new book ladies and gentlemen. A new anthology. I think I just died a little!
I want this book
I need this book!
Please give me this book...please.....My favourite authors in one book? I am simultaneously going to combust...oh my gosh!
this book is going to be the bomb I tell you.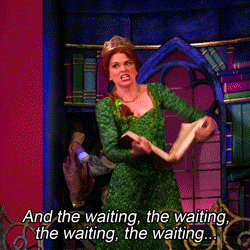 But until September...? please give me an ARC...I BEG!!!
PREORDER IT NOW